Its finally time to share my newest collection with you, "Trip the Light Fantastic" opening this weekend at Modern Eden Gallery! The pieces represent a sea-change in my work and life, so I'd love to take a moment to dive deeply into a few of the marvels that inspired them. You can see the whole collection online here and give the work that speaks to you a home!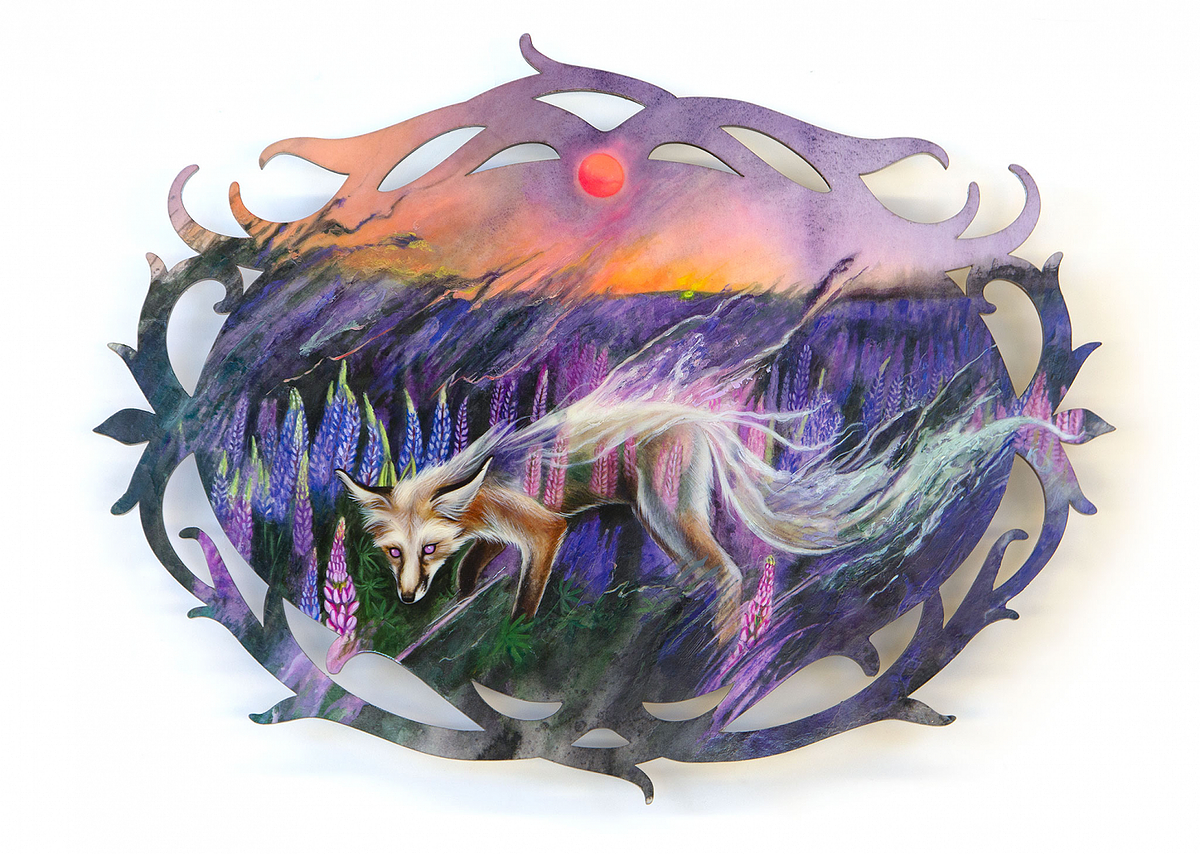 During my travels, I've encountered so many places that are almost too beautiful to feel "real" — places that are as vivid as a visionary trance, or moment plucked from a dream. Its a feeling that I'm enraptured with, as Michael Pollan describes, "these experiences at their best, block every mental path forward and back, immersing us in the flow of a present that is literally 'wonderful'." The first time I encountered a blooming lupine valley was in Iceland with Kindra, and the moment nearly left me speechless. Just as we had parked to jump out for photographs, a tiny arctic fox ran by us through the flower-stalks. It was the first wild arctic fox I had ever seen; it moved with an indescribable grace. That memory remains a shining crystal, and would eventually prove the seed for this painting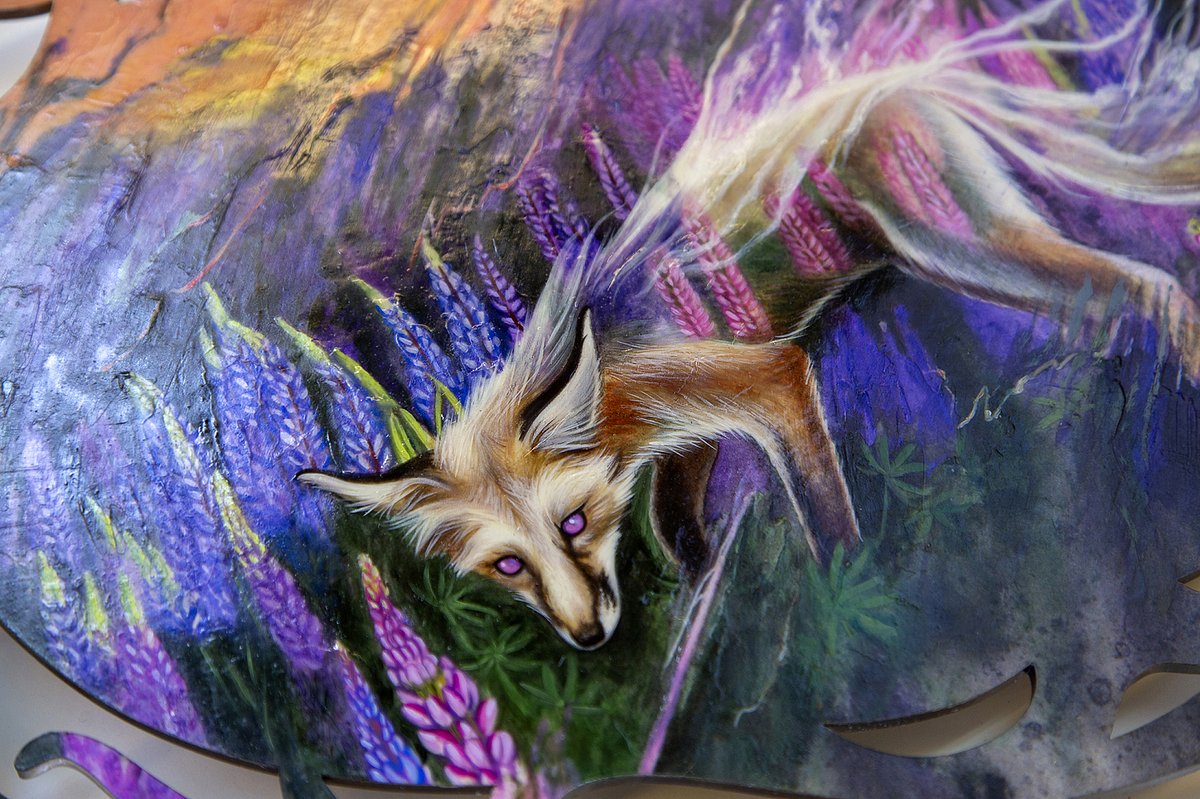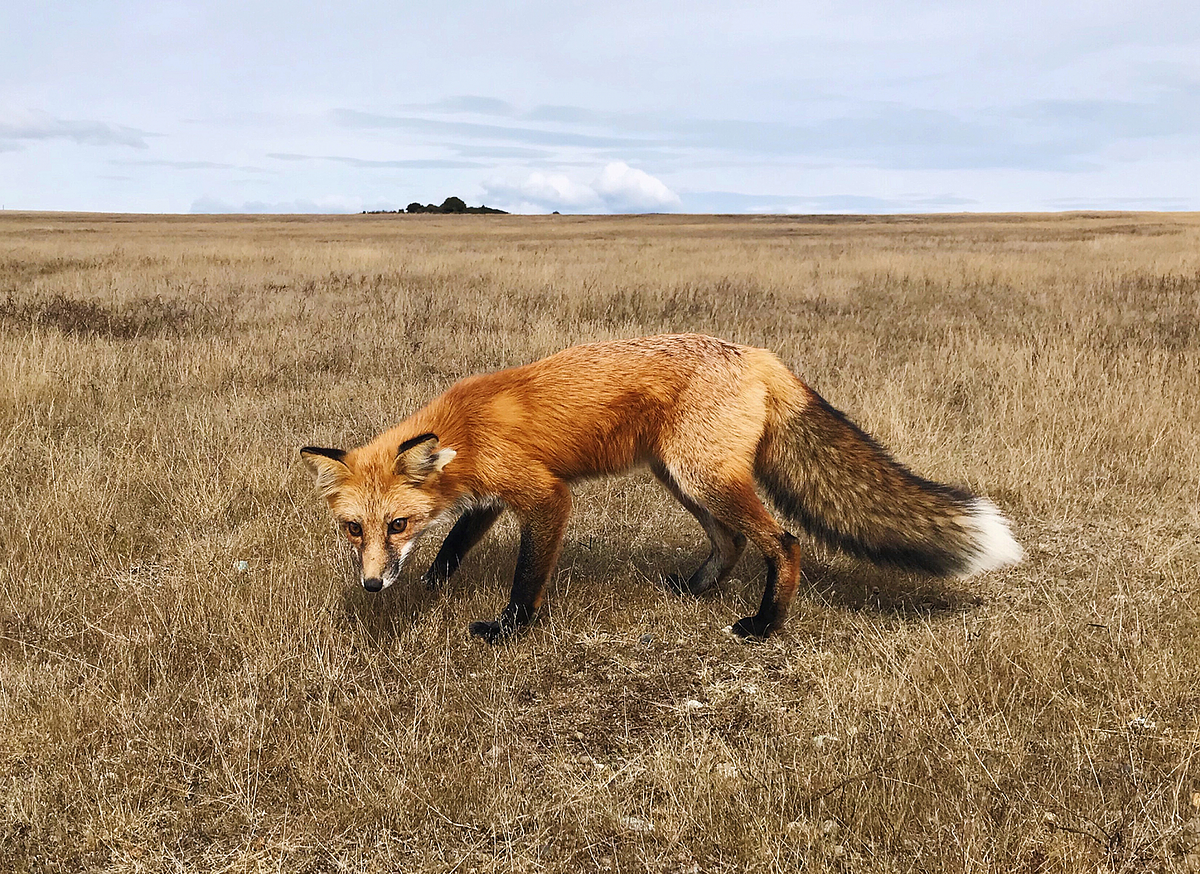 The fox is based on a vixen Roxanna and I met in the San Juan Islands. She let us draw near but always remained cautious — a wild and wonderful being in every sense. The title comes from the fox in The Little Prince,
For you I'm only a fox like a hundred thousand other foxes. But if you tame me, we'll need each other. You'll be the only boy in the world for me. I'll be the only fox in the world for you…
Its a wordplay perhaps on this fox being unique and loved by me, but also representing a terrible moment due to our natural destruction, where she might be the only fox in the only flowering field left in the world.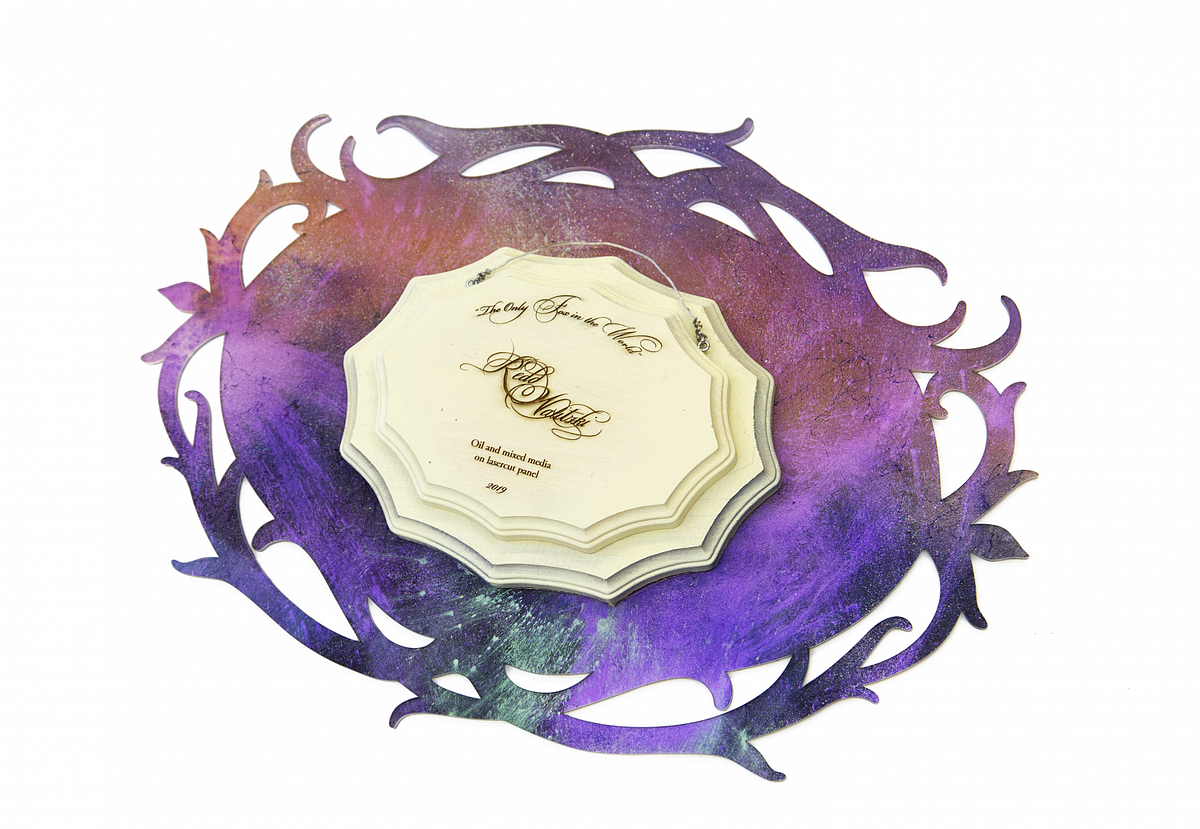 While the rush of beauty that washes over you in a place like that is impossible to quantify, it also always leaves me with a lingering sadness. So many vast and sublime spaces are disappearing from the world; literally going up in flames before our eyes. The lupines themselves, while enchanting, are an invasive species, and should not have been flourishing across the hillsides and river valleys in New Zealand where I next encountered them. This piece dwells on that tension, capturing both the giddiness of standing in such a beautiful space, and the delirious haze of losing it.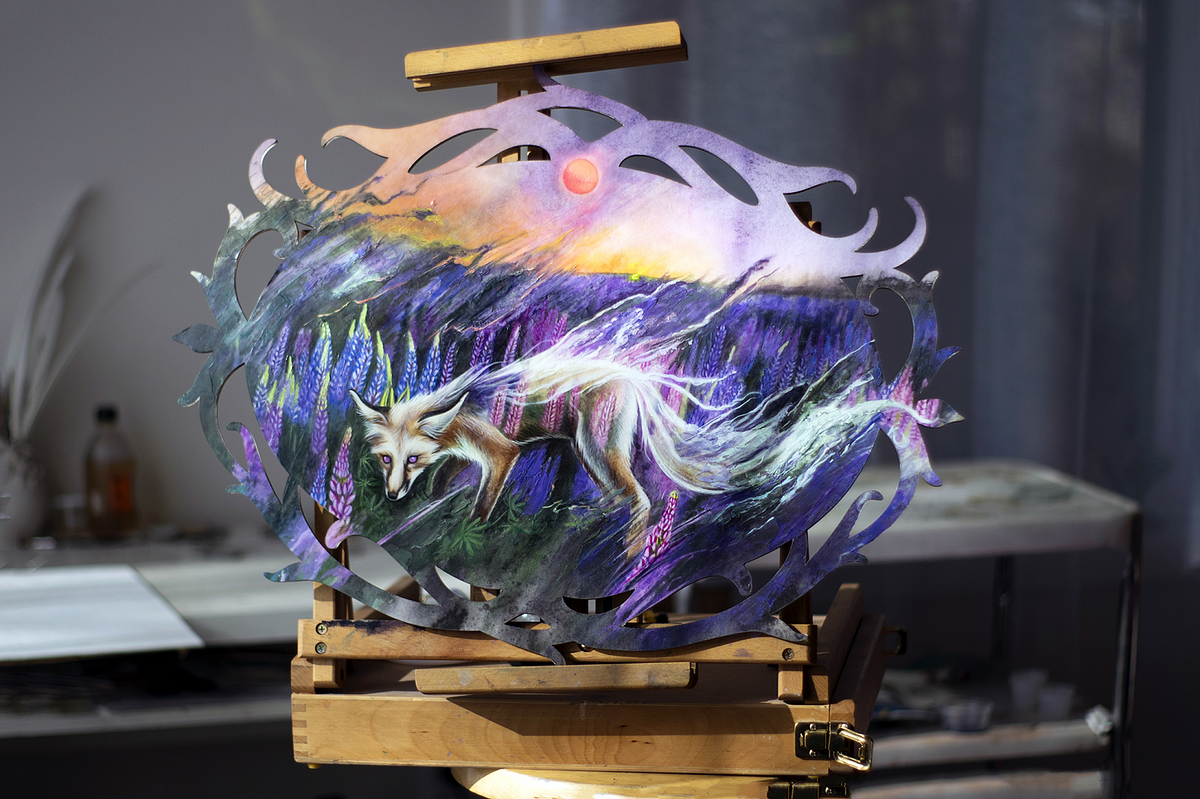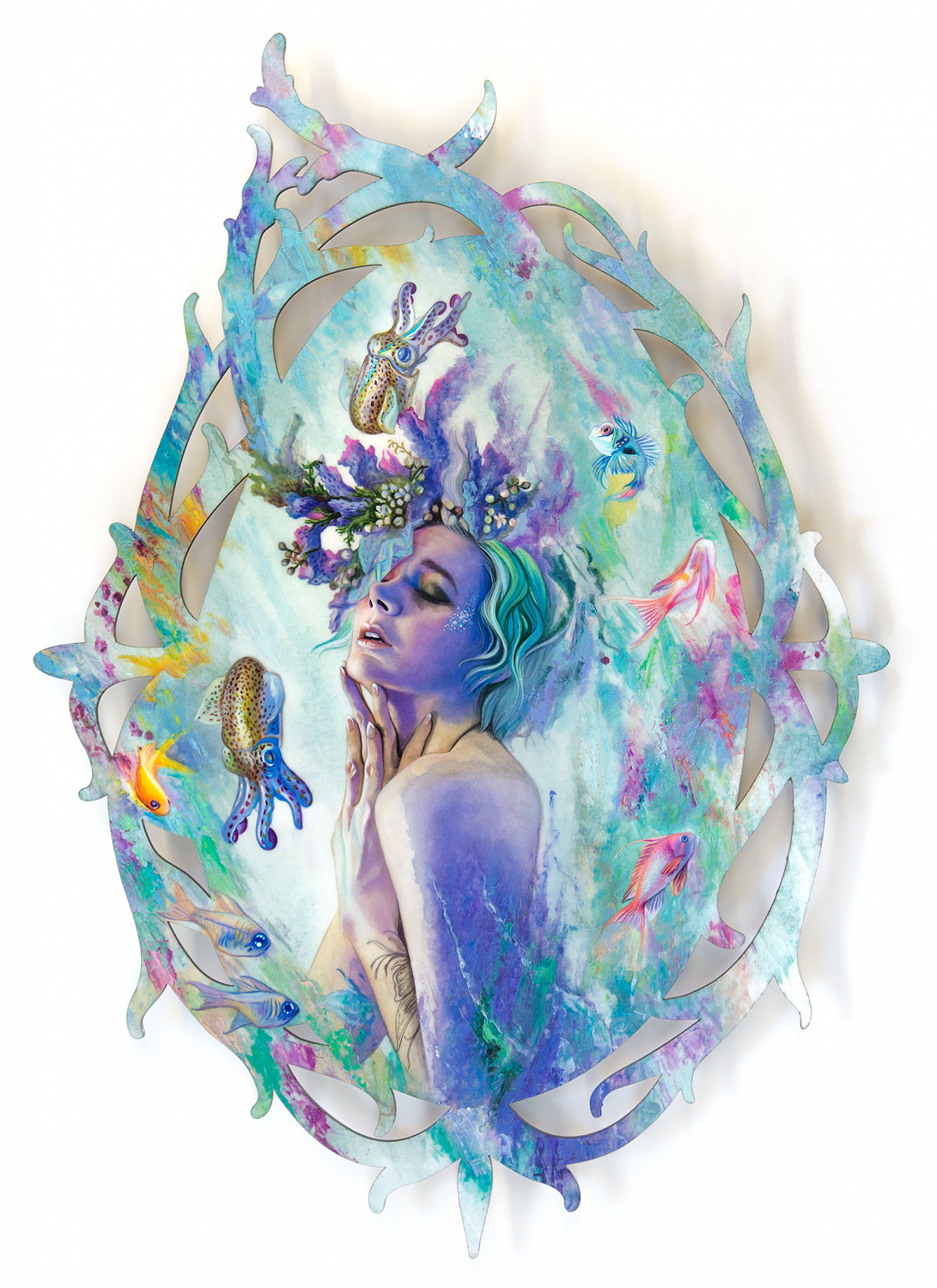 "Ocean Bloom" is the largest self-portrait I have ever painted. Surprisingly, it is also the most colorful! A self-portrait inevitably reflects a state of mind, even more than other paintings. When I was small, I always dreamed of becoming a marine biologist; an ocean explorer who would dive into the unknown depths and shed light onto the creatures beyond our grasp that dwell there. That dream eventually shifted, but my love of the oceans and its marine inhabitants never has.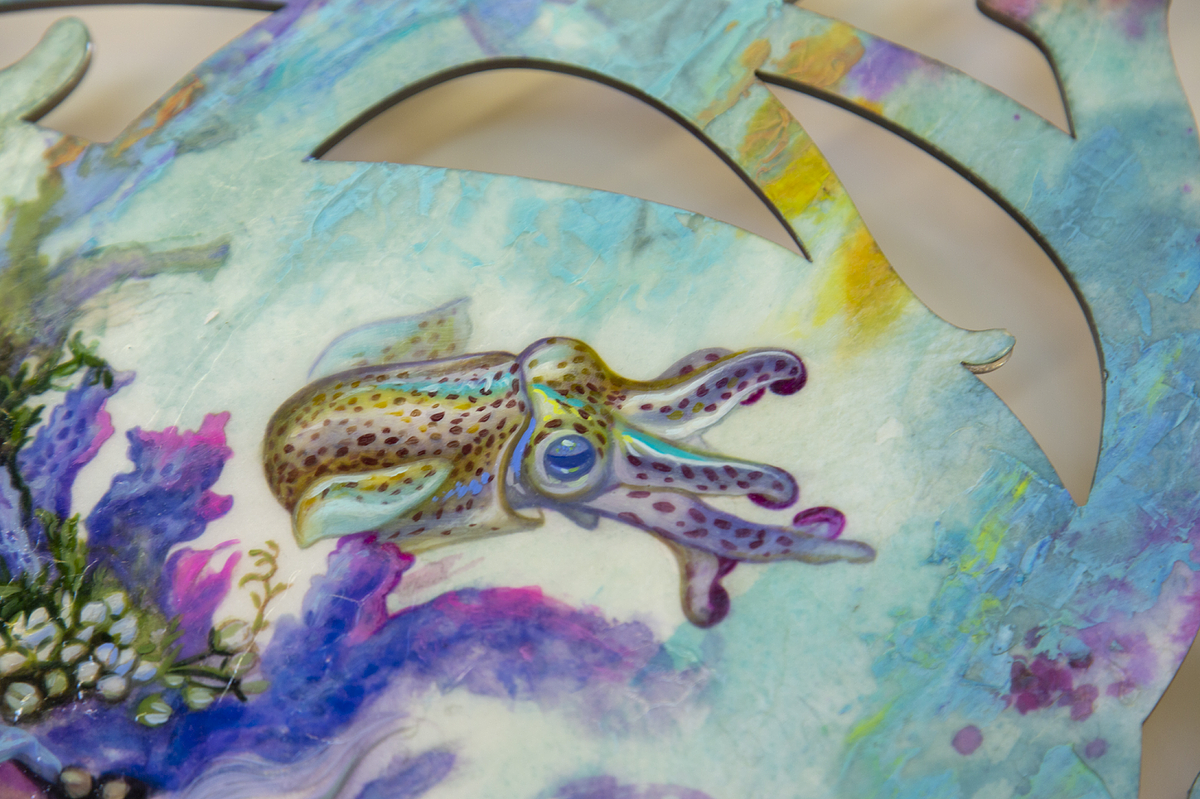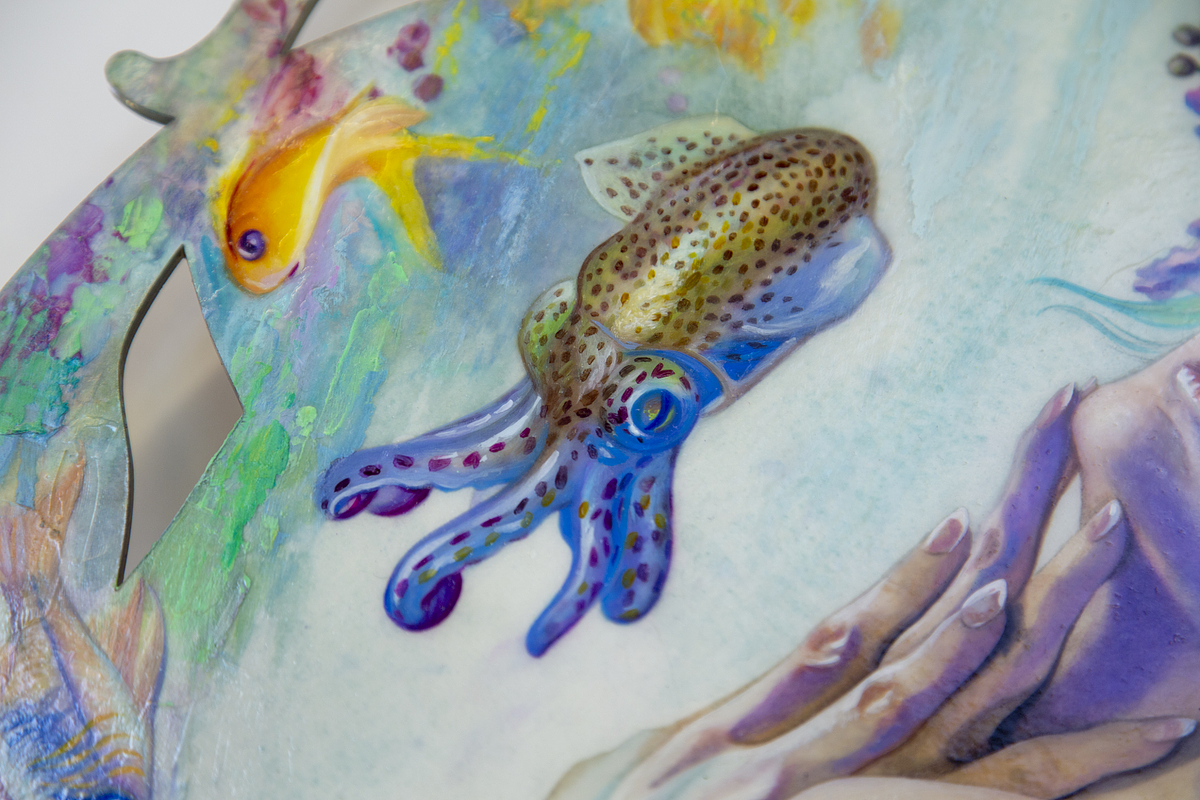 While conceptualizing this piece, I spent days at the aquarium, lost in the jewel-like worlds filled with corals and cuttlefish, serpentine seahorses, and striped-cardinal fish with blue stars in their eyes. The cephalopods especially always entranced me — my face pressed against the glass watching the Giant Pacific Octopus, I felt a recognition there with a clear sentience behind it. Observing the tiny dwarf cuttlefish dart in and out of their protective anemones, chasing each other in a fluid dance, always felt like a magnificent hyper-paced soap opera to me. The colorful bioluminescent bob-tail squid represent this communion in the painting.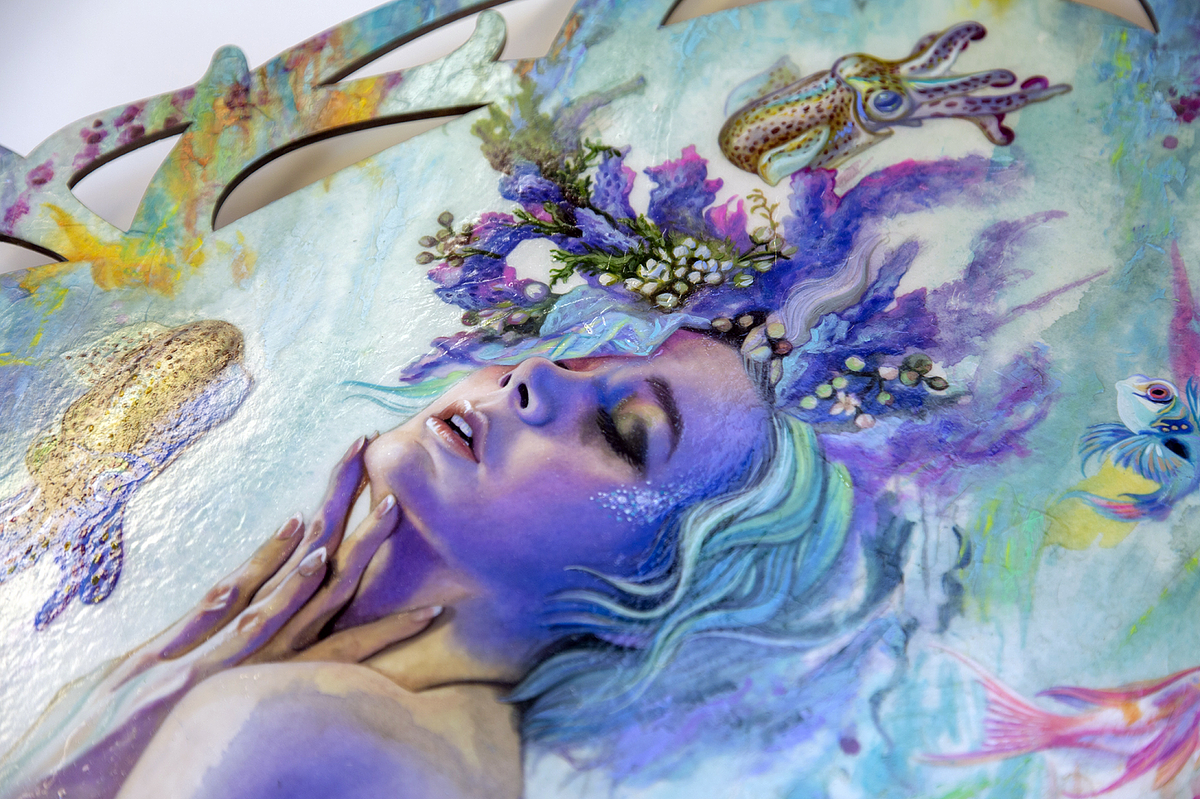 At the same moment, a darker truth about coral would not leave my thoughts. As the ocean temperatures rise, fragile corals "bleach" as they die. During this process, their last defense is a vivid fluorescent display of color — they try to protect themselves from light and heat by emitting dazzling neon tones. It is beautiful, and it is a warning: corals fluoresce before they die. The beauty and sadness of this breaks my heart, and fills me with such a love of these delicate microscopic organisms. More than anything, I hope to dive on a coral reef while we are both still in the world, and I hope that somehow they will survive us. It is also a fitting theme, because this painting marks an ending of sorts in my work. This will be the last laser-cut piece for the foreseen future. While someday down the road I will likely revisit this process, it is time to close that chapter, as I experiment with new processes during my upcoming world travels. What could be a more fitting farewell than through such an exultation of color and light!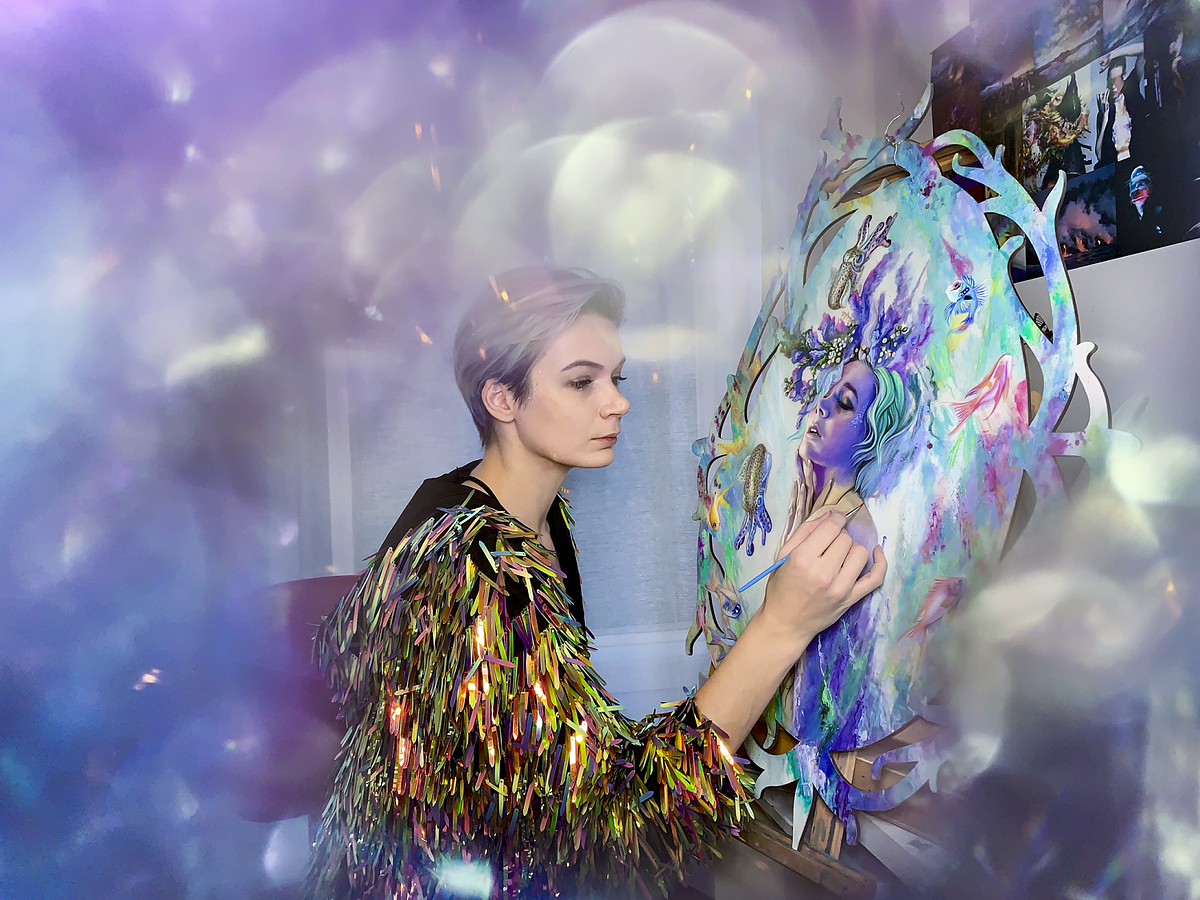 If you are near the Bay Area this weekend, I hope that you will join me on a journey of wonder and color into a fantastical world of light!