Kaleidos and I were reunited in Bogota, Colombia after 3 Months apart while I returned to the US for the summer. Overland Embassy took amazing care of him, storing him securely at DHL Storage at the Panama Airport, and then ensuring his arrival in Colombia to greet me! The moment I saw him again, coming down the dock, was so emotional for me. Just thinking about how far we made it together, and how long I had dreamed reaching South America with my own motorcycle, and now it was really happening.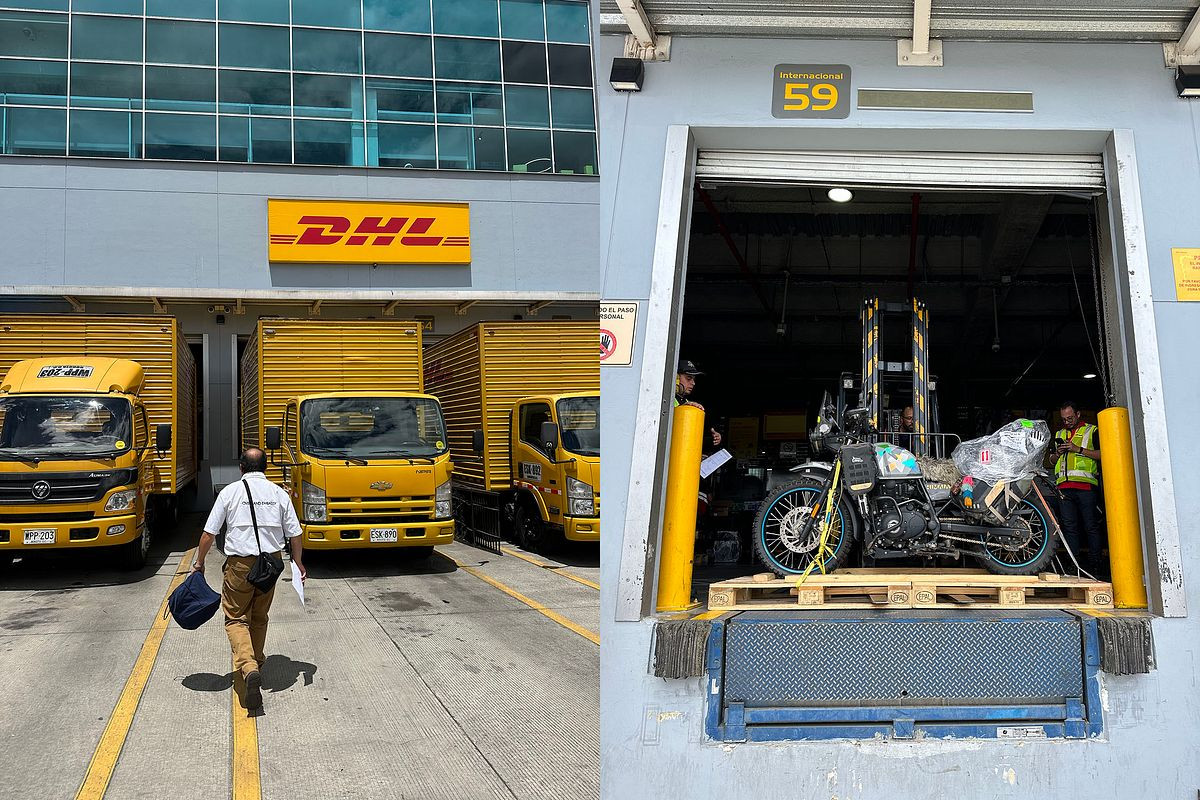 At 46,000 miles, it was time for a major service on this bike before we could start exploring South America. Bogota, Colombia is the perfect place to do this given that Royal Enfield has a very big presence here, and labor and parts are more affordable and available than in Central America. I knew that my Himalayan would need some major repairs here after about 10,000 abusive miles through Central America - the last major service was in Cancun in 2022. In Costa Rica, after having a counter-shaft-sprocket oil leak repaired, I noticed the bike began to struggle more and more. It was way down on power, especially on steep hill-climbs, it would no longer chug along like a little tractor, instead gasping to make it up most inclines.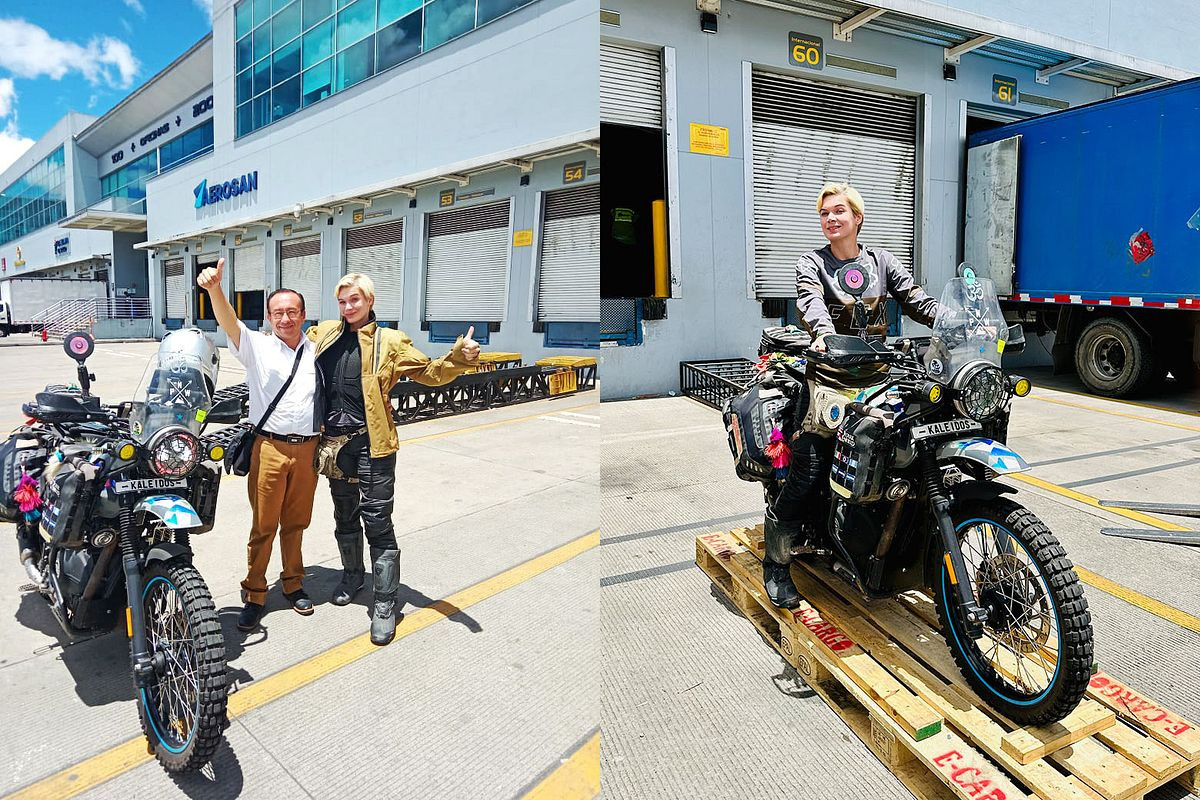 I had been in contact with RE Colombia beforehand, and they agreed that it would likely need a top-end motor rebuild, and also agreed to help me with parts in support of my journey through Colombia. From the Bogota Airport (where it had been sent Panama City - Bogota via airfreight) I rode the few miles to the RE Campin shop in downtown Bogota, where I handed it off to the mechanics for its makeover.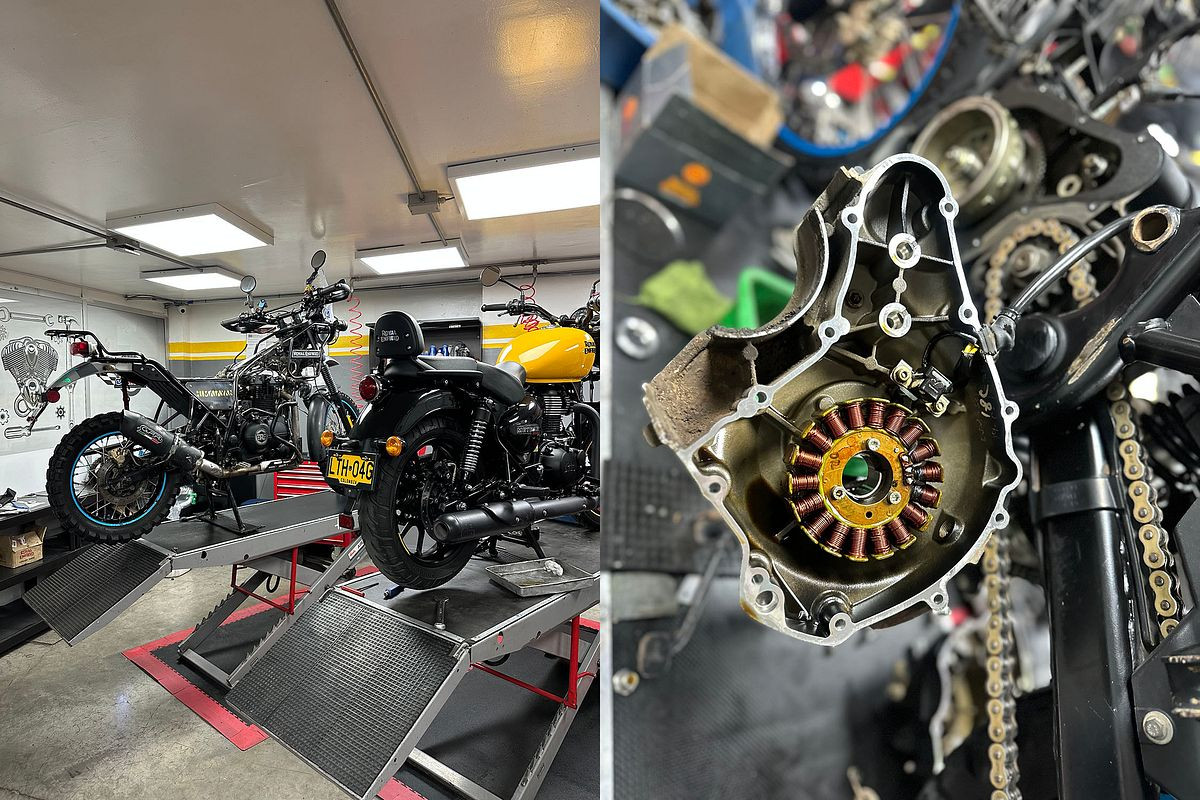 This is the type of shop I think most US based riders would only dream of. They had 8 lifts all going at once, with the mechanics only working on Royal Enfield bikes. The majority of them were Himalayans, though there were many Interceptors and Meteors as well. They also keep all of the parts in stock for all of these bikes! In less than an hour, my mechanic had the cylinder apart, and agreed that it definitely had enough wear to justify replacing the major components. He installed a brand new cylinder, valves, piston, everything! For the next week he continued with a very thorough inspection of the bike, replacing many of the worn components like the fuel pump (lasted 46k miles!) alternator/regulator and bearings. The most shocking discovery was that I had a major crack on the swingarm. Its hard to say whether this was from one of our many off-road adventures, stress from the air-transport, or the jumps I like to do on speed-bumps with a fully loaded bike. I am super glad he noticed it before it turned into a bigger issue!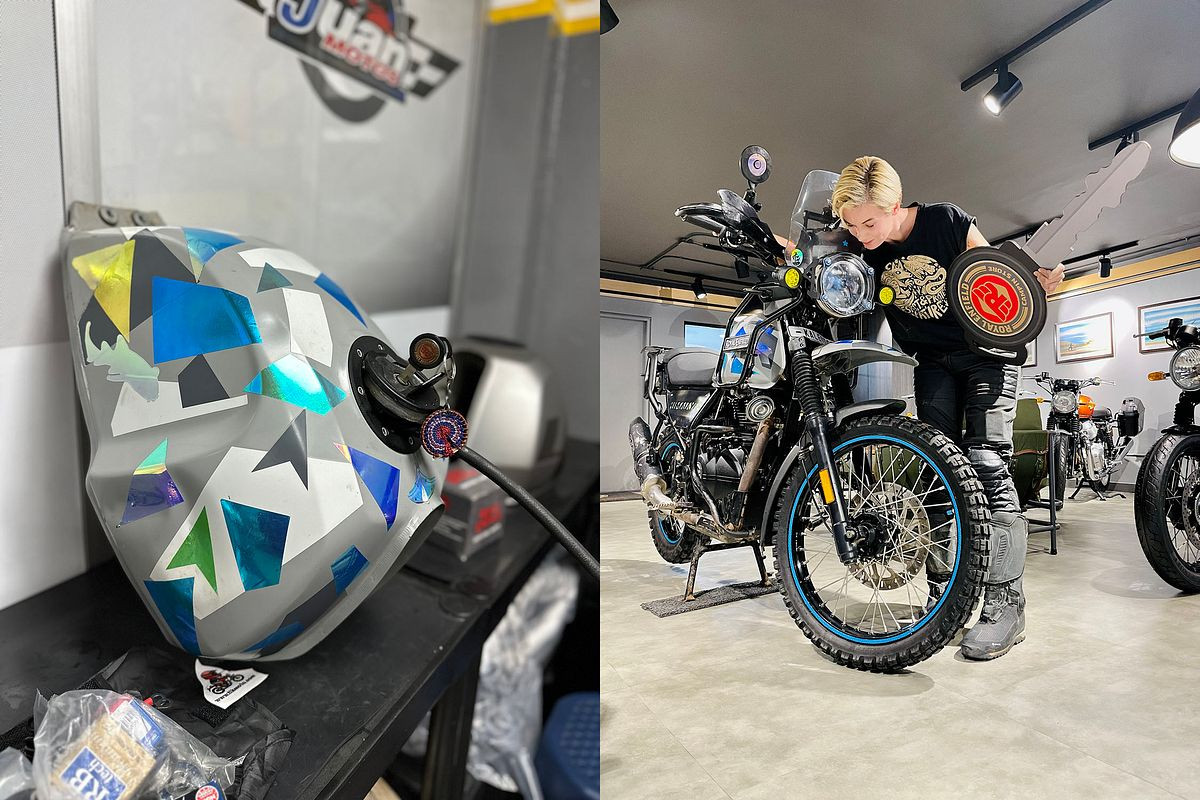 My experience with RE Colombia could not have been better, and I would definitely recommend all Pan-American Himalayan travelers plan a mechanical stop here. These guys work on these bikes all day and really know them. I thought RE Mexico was wonderful, but RE Colombia really is next level! In the shop they had up a diagram of what the regular services for these bikes cost here, and every other oil-change service is free. Makes you realize how different the moto culture in the US is. I'm so grateful for their help and support in making my journey here possible!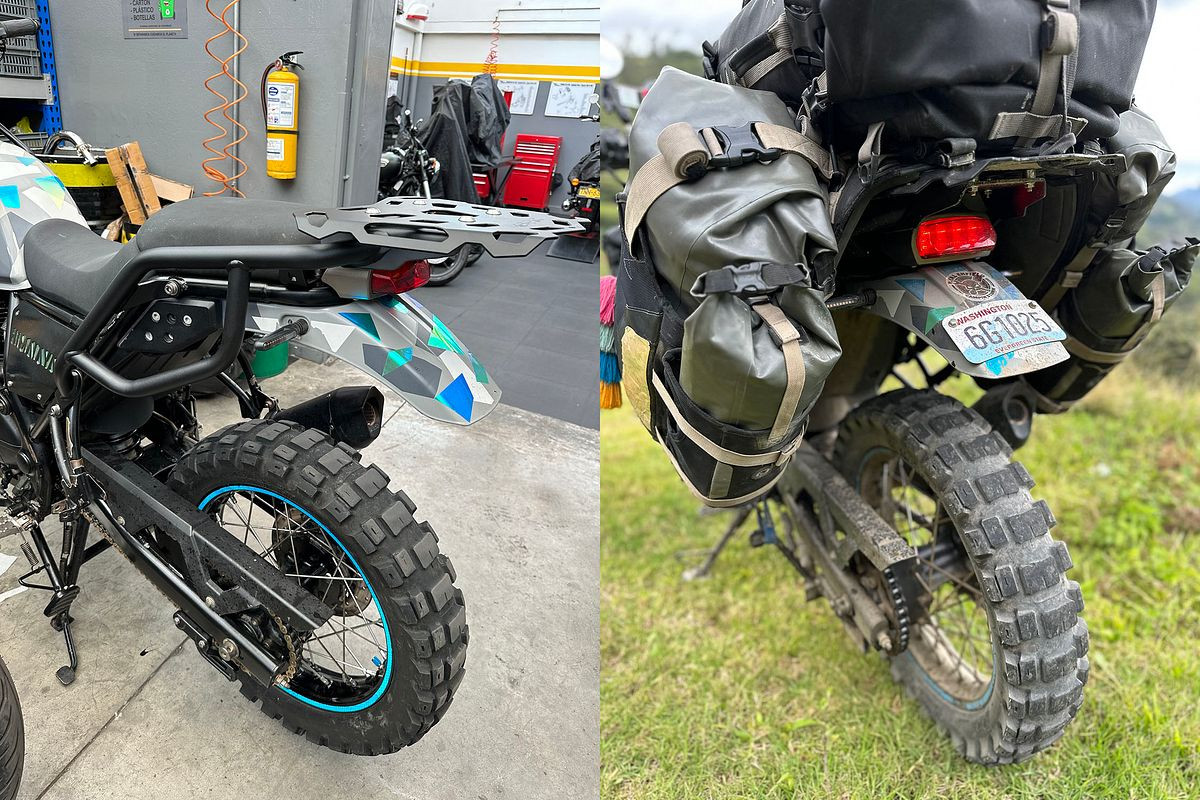 I also took this opportunity to change a few things on my travel setup, the biggest being installing a new luggage and tail-rack from SRC Moto. My Reckless 80 Mosko bags used to sit awkwardly on the pillion seat, and also tended to have a lot of bouncing movement off-road. With the new rack, the bags can sit further back, and have way less moment, and it has a bunch of really convenient mounting points on the plate. This version was designed for the 22-23 models, to make it work on my 2020 we had to swap out the tail-light for the smaller India/Euro version which looks much nicer anyways!
Full list of Repairs and Modifications:
New Top End (Cylinder, Piston, Valves)
Replaced Engine Oil Pump
Replaced Fuel Pump
Replaced Stator & Regulator/Rectifier
Replaced Swingarm
Replaced Headstock Bearings
Replaced Sidestand
Replaced Shifter-Lever
New Clutch (Preventative)
New LED Turn Signals
New Tail Light
Add-on Modifications:
License Plate Delete (added small travel plate, non-US street legal version)