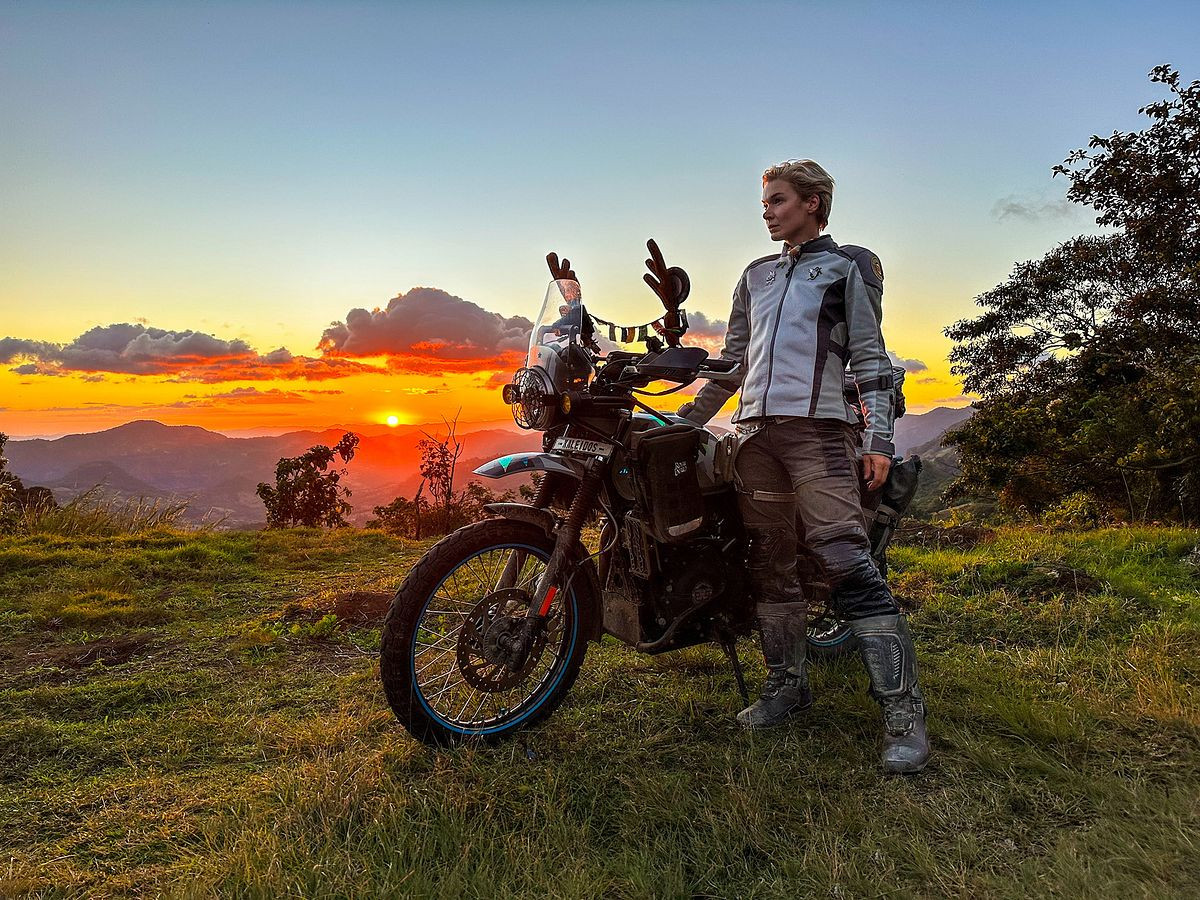 "You should have brought a Honda," is what the American expat owner of the El Salvadoran surf-lodge tells me. "Are you on a tour of Royal Enfield shops in Latin America?" and I cringe a bit because some days that feels all too true. After 7 months in Central America, my 2020 Himalayan is creeping up on 50,000 miles. I haven't been kind to it, riding through salty beachside swamps and up jagged volcanic calderas, following every 4x4 track and donkey-trail Google seems to think is a road.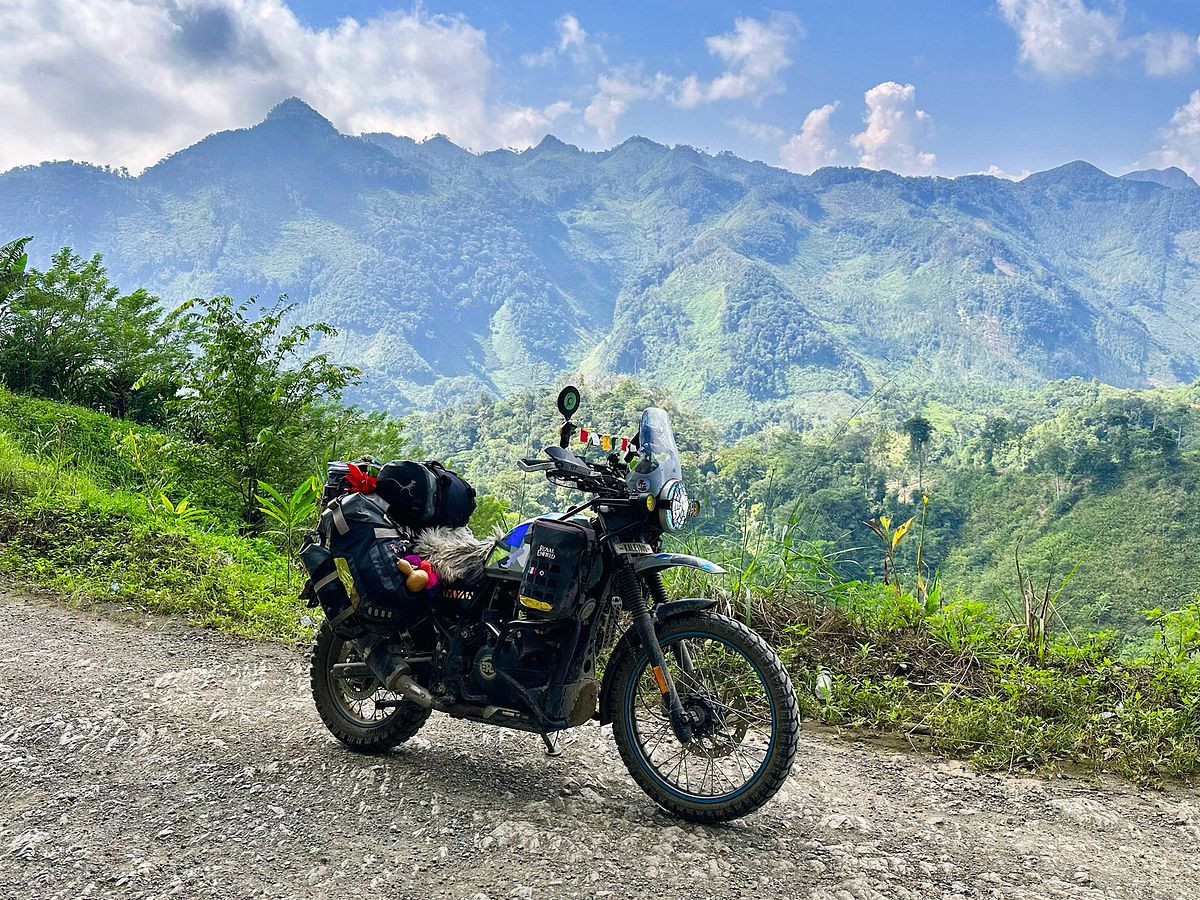 Soon entering my third year as a motorcyclist, there have been days where I feel like I'm running into the limits of the Himalayan's capabilities. Missing the speed and power of my second bike (a DR 650), gazing at small dirt bikes with envy, as I maneuver my overloaded mule through mud and sand. Yet we chug onward, at the speed it's willing to go, over high mountain passes through jungles and coastlines, nearly 10,000 miles in Central America alone. When I let myself be pulled fully into the moment with this motorcycle, I'm convinced once more it's the most perfect one in the world.

The bike you choose shapes the adventure you're on; a high-cylinder BMW pulls you far and fast down the highway, an aggressive KTM or Husky lets you rip through those trails at a speed no local in Latin America ever would. But the Himalayan meanders. It asks, "What if?" What if we took that farm road, peaked over that ridge, stopped to talk to those children so entranced by the big bike with the bags. Traveling with it is a little like traveling in time - you're going the pace of Ted Simon, of the explorers of old, not like Ewan and Charlie making deadlines and film schedules.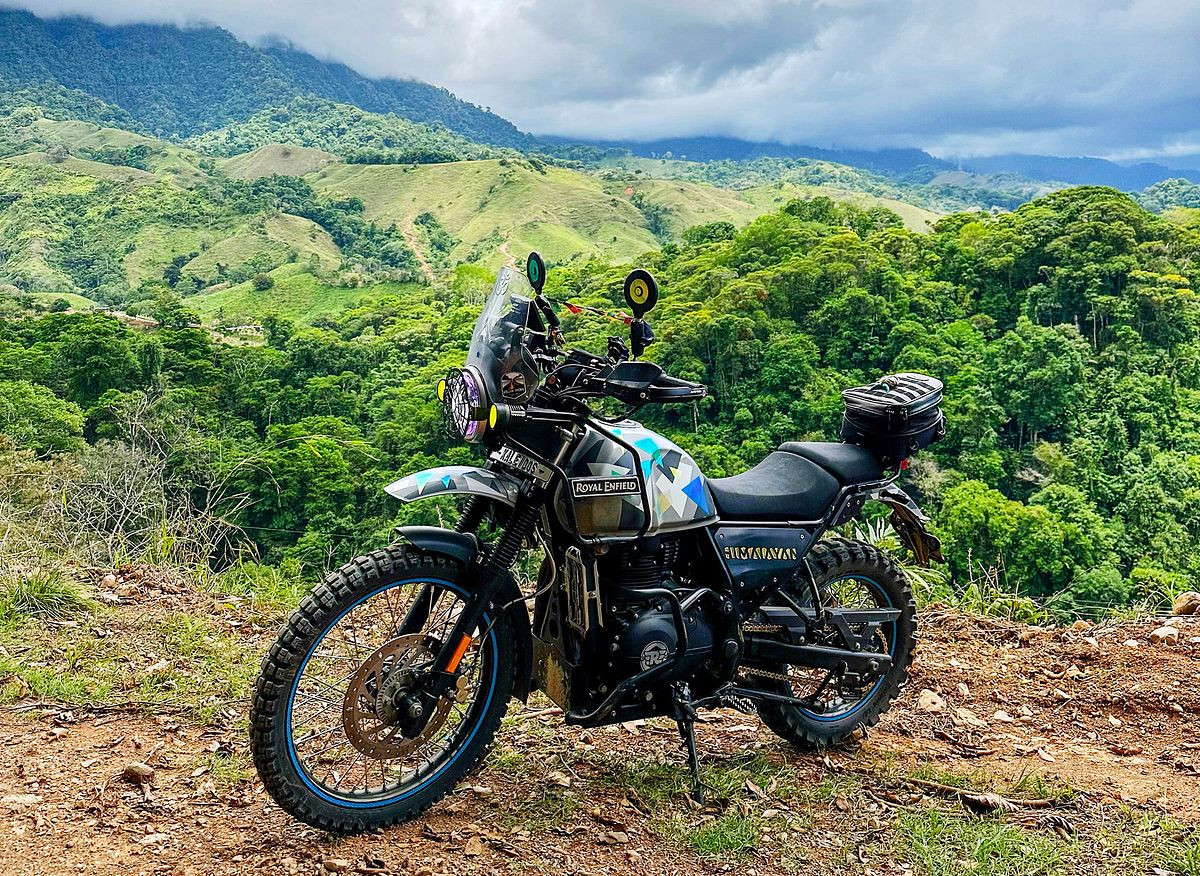 Even its propensity for breakdowns can be a small asset in the second and third world, because when it breaks, it's a simple machine. My starter relay died in Nicaragua, and a local hole-in-the-wall Yamaha shop in a random village spliced in a replacement from a Bajaj moto (or tuk-tuk) that somehow fit. I've changed head-stock bearings so often it's almost a maintenance routine, but usually costs under $100 in the Latin world where labor costs echo India's. In Colombia I'll need an engine rebuild, but it won't be rocket science like a GS or Ducati would. In the breakdowns, I'm often forced to take a pause, look around, truly experience whatever place I'm in. And among the long-distance riders I meet, the Honda Rally also has a starter motor failure (expensive & complicated), and BMW or Suzuki alike, everyone seems to have blown at least one rear shock. I'm still convinced it's the perfect companion for this voyage, and I can't wait to see what other wonders this trusty little steed is willing to show me out there in the great unknown.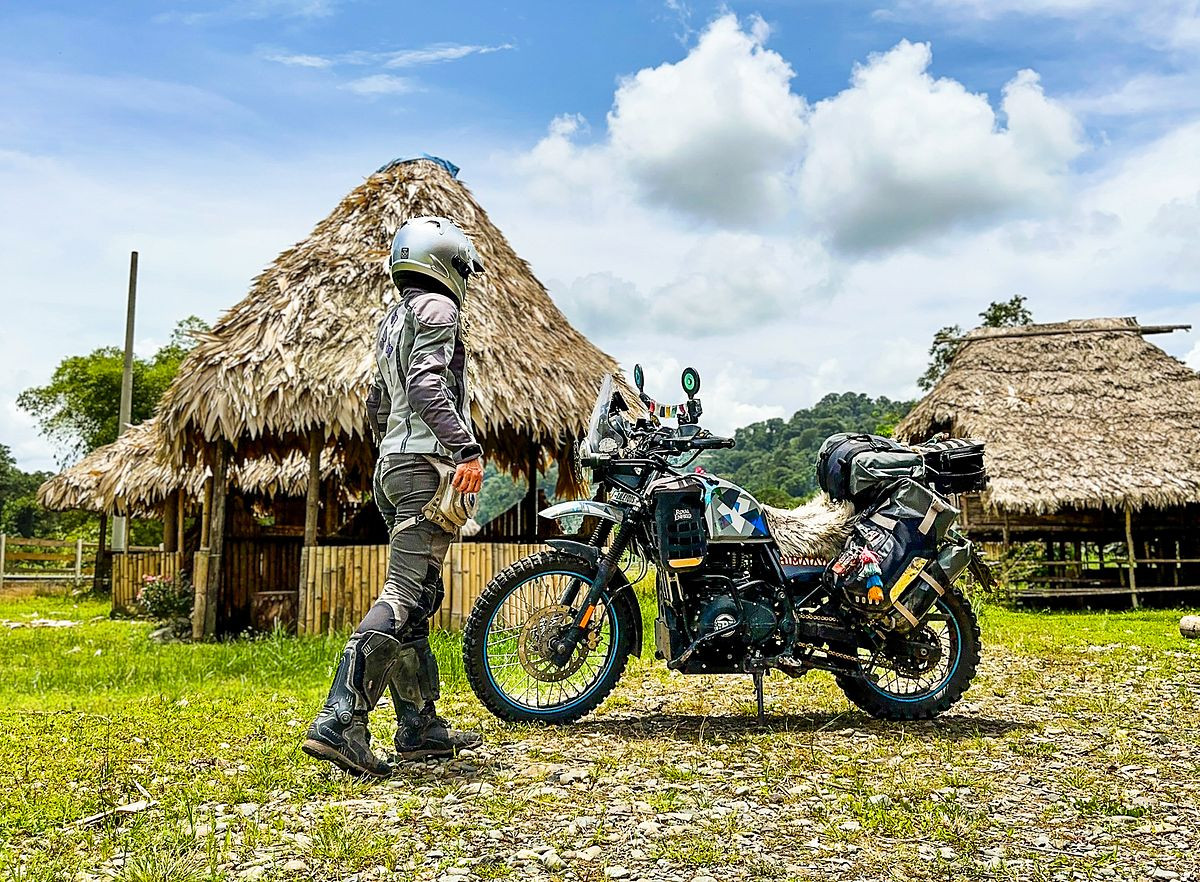 Current modifications:

Doubletake Scrambler Mirrors
Booster Plug

Universal Foam Airfilter
Acerbis Handguards with Barkbusters Plastic
BICYACO 7" LED Headlight with Halo
Iridium Spark plug

Short Kickstand with welded foot enlarger
Extreme Dualsport Tuff Lite Turn Signals
Givi Engine Guards

SRC Moto Oil Cooler & Rear brake cylinder guards

Hitchcock's 30mm handlebar risers

Garmin power harness & SRC gps bar mount
Jesse Kimball Custom Skid Plate

Delete Evap & Air Injection Delete

Headlight Guard eBay Colombia
YSS Front Spring Kit (had to remove YSS rear shock after blowing it out)

IMS Pro Footpegs (KLR 650)
GPR Exhaust
Serco Moto Aux Lights
Renthal Reed Windham Handlebars
Warp 9 Clutch & Brake Lever

Koso Apollo Heated Grips
Hitchcock Mudguard Risers

Hitchcock Battery Loom Add On

Warp 9 Custom Front & Rear Wheel