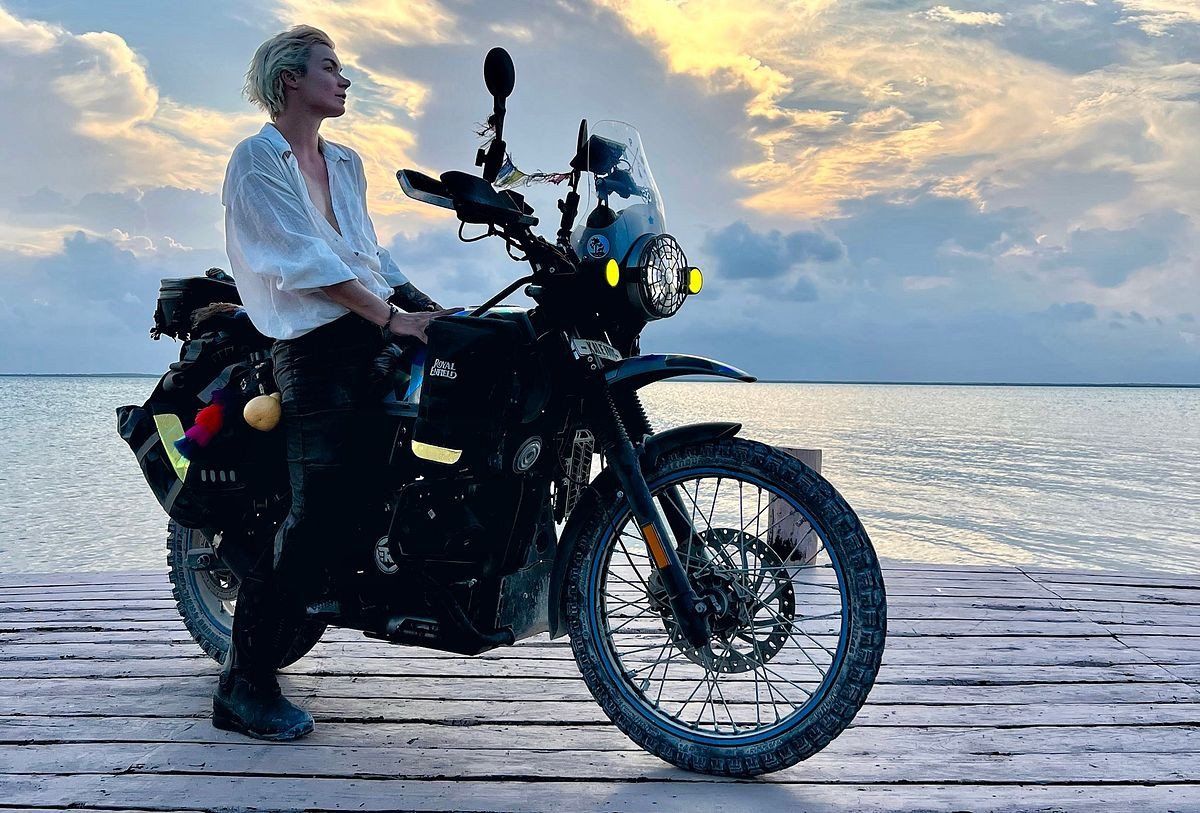 Yesterday somewhere in the Monte Azul Jungle of Chiapas Mexico, Kaleidos rolled over 35,000 miles. There's two months left on my 2 year warranty, though at this point having driven to another country and modified all hell out of the bike that probably doesn't matter. I'm still unreasonably in love with this motorcycle, more than the day I bought it, it's the kind of deeper love now that comes from knowing each other through and through. Since a lot of people seem curious about the Himalayan as a long-term bike, here's my 35k mile review.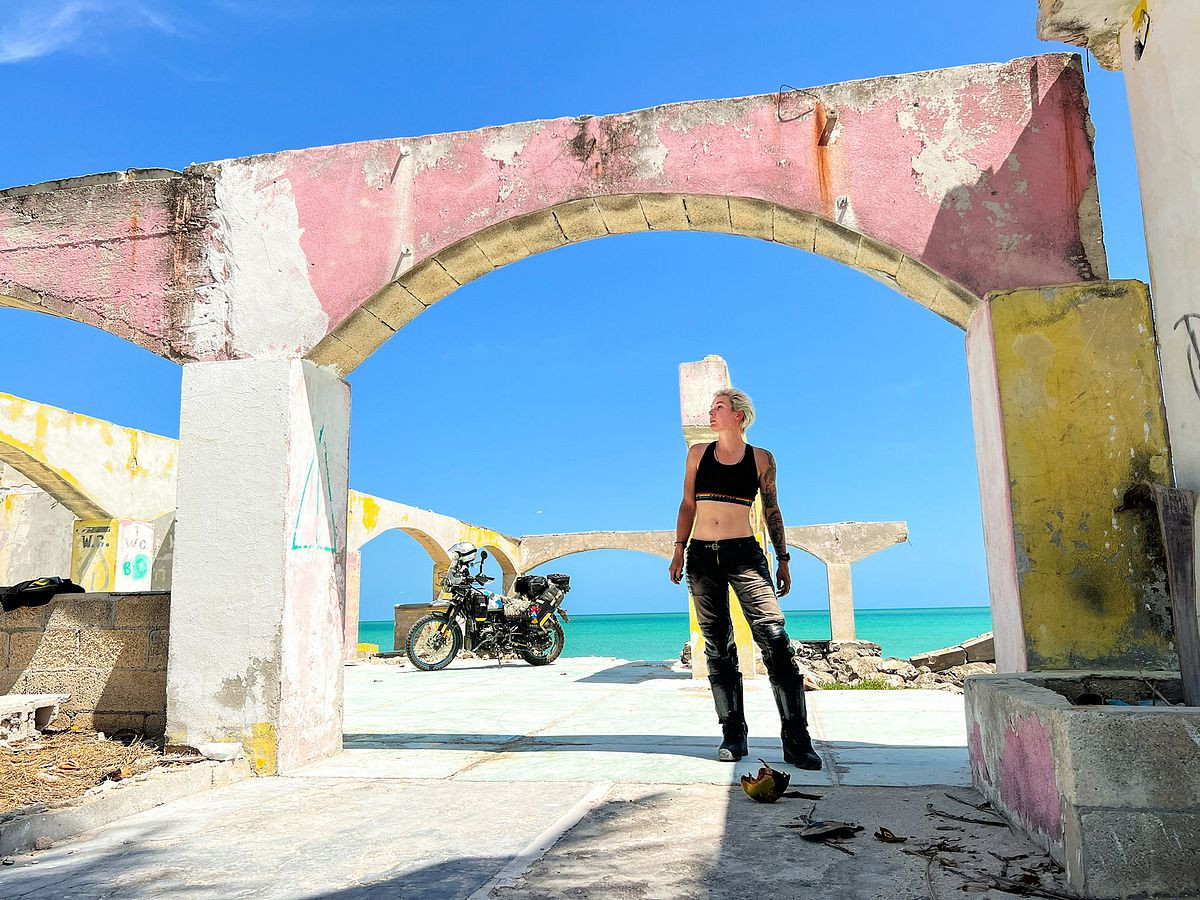 This is my first motorcycle, though I've since borrowed and ridden a variety of others, my love for the Himalayan hasn't changed. When I decided to buy it, it was as a "world travel bike" (my friends thought I was crazy), and as such its proved itself ideal. It's not fast, its not "fancy" but it gets the job done and goes anywhere you coax it, which can be a great or a troublesome trait depending on how you choose! For me, in the US and living at sea-level, the bike surpassed its stats because I am a small rider (5.5 and 125lbs). I could easily maintain 75mph to 80 especially on California roads. The fastest upgrade combo was a Delkevic slip-on exhaust, with a K&N air filter and iridium spark plug, though I since changed away from those for more dust/dirt focused options.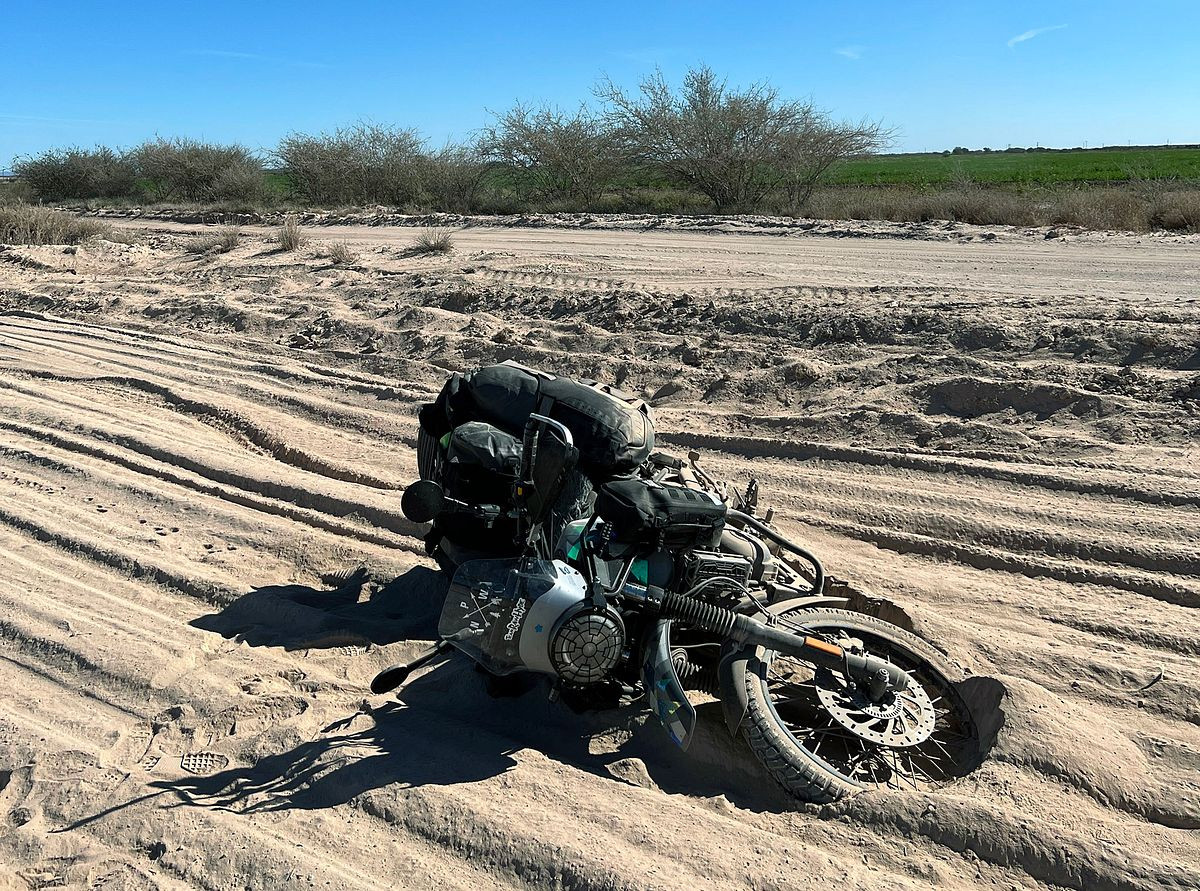 At altitude, crossing mountain passes, speed is a different story and it would be harder to keep up with US roads in those conditions. But maybe you're on the wrong road, as the bike longingly looks to turn off, onto a two lane backroad, a little farm track into the next meadow. It loves forest service roads, it chews through all kinds of terrain, but it is not a 'dirt bike', so if you want to ride fast on single track or dunes look elsewhere. If you like the idea of exploration, of going the speed the bike likes through areas you might not otherwise see, you'll like a Himalayan. In Mexico, this bike is a monster! Its 4 times bigger than all the other bikes on the road, I can pass cars and trucks and donkeys like a rocket. For backroads in a country like this, there is no other bike I'd choose - any bigger would be unwieldy, any smaller you'd be hard pressed to carry the gear you need and maintain road speeds when you want to. Every mechanic that's had to work on it, from small roadside shacks to other dealerships, have found it easy and straightforward.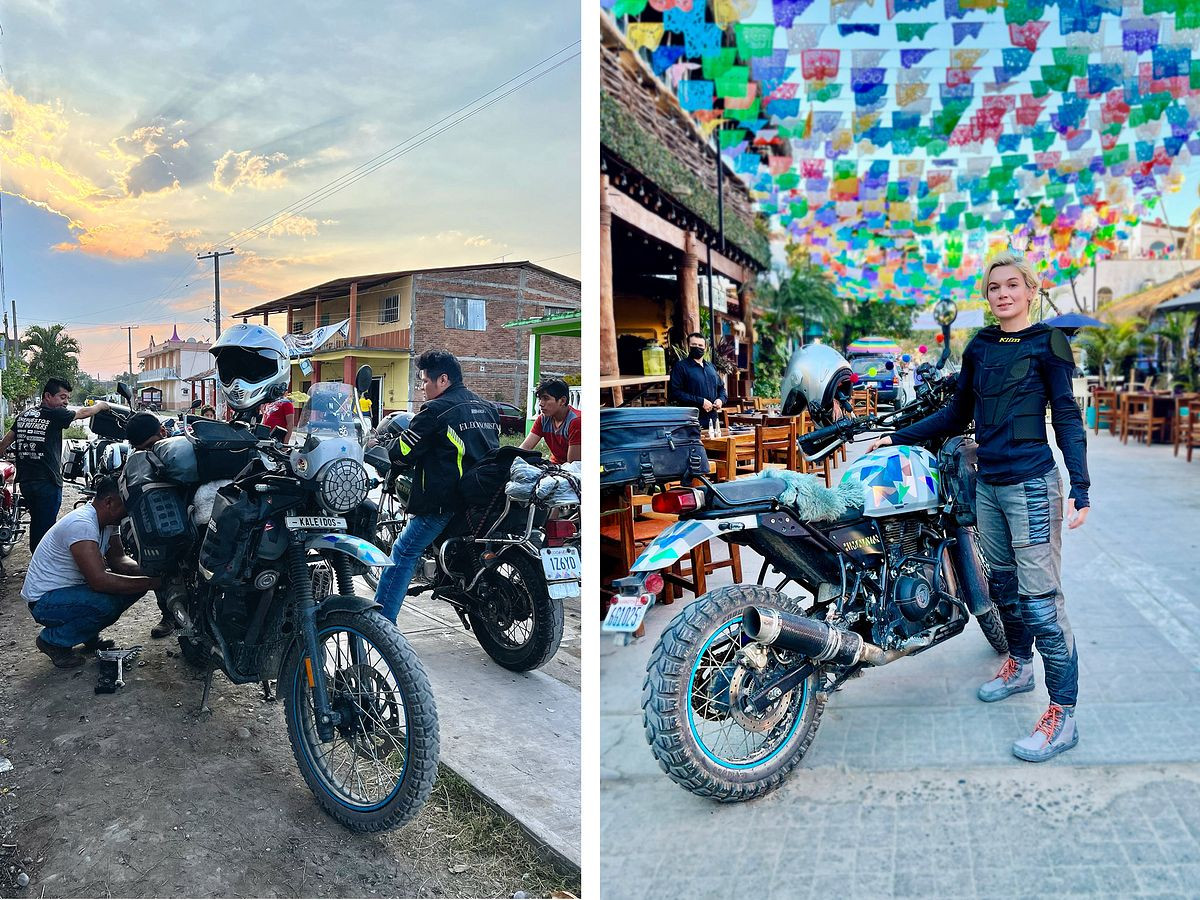 My bike had some of the small weird Himalayan quirks that come up (dead battery, bearings failing early, etc). But after getting through them, its proved itself incredibly reliable, especially given what I've asked of it. Not to brag, but my compass works 90% of the time! And in the few cases where actual support was needed (a dead stator at 27k miles, a clutch issue after some sand in Mexico) Royal Enfield always came through immediately and got me back on the road. When a part wears out, I try replace it with European or US made versions, I maintain it and abuse it in lovingly equal measure. Getting this motorcycle and traveling with it has been one of the most amazing decisions of my life - go get one, and if you have one, go ride it