The Porcelain Collection
Special Release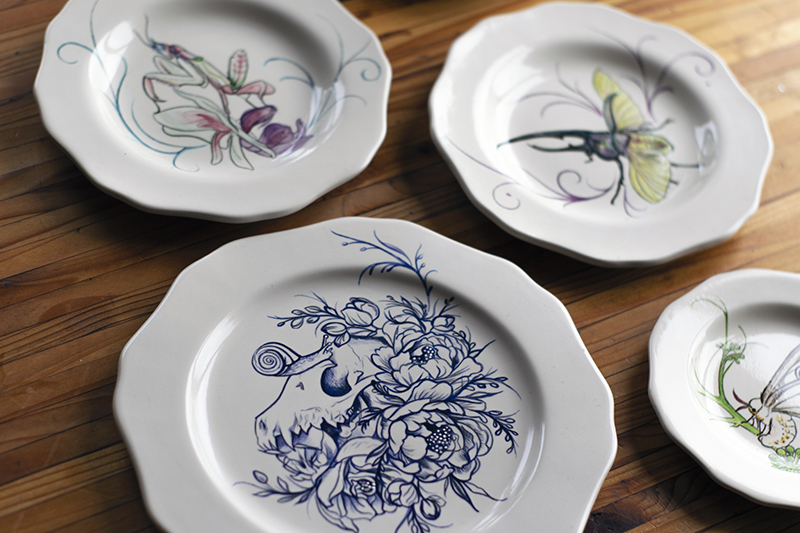 Hello beautiful friends!

This is a very special new release for a one-of-a-kind project I'm so excited to share with you! For several months last year, I had the pleasure of experimenting in These Dreams Are Clay's beautiful ceramic studio in Portland. With her expertise, I created a small collection of hand-painted porcelain plates featuring a natural history motif, which are similar in style to my watercolor illustrations, yet with the utility and longevity of a ceramic object!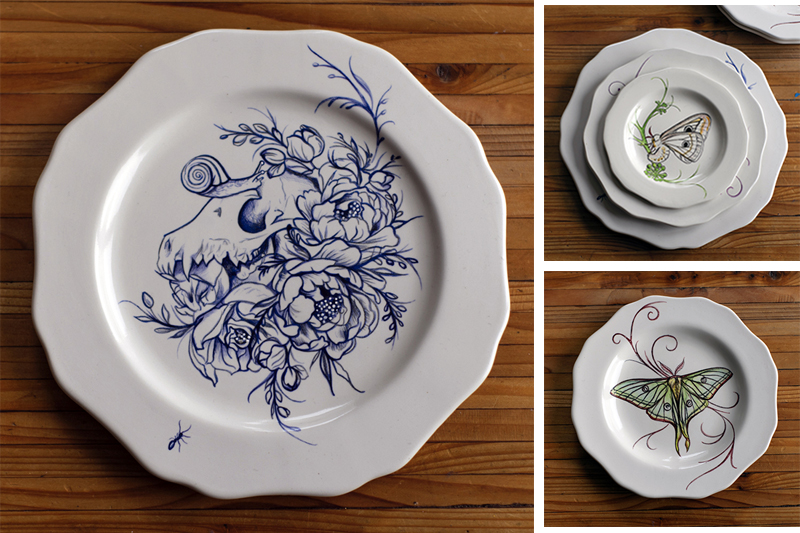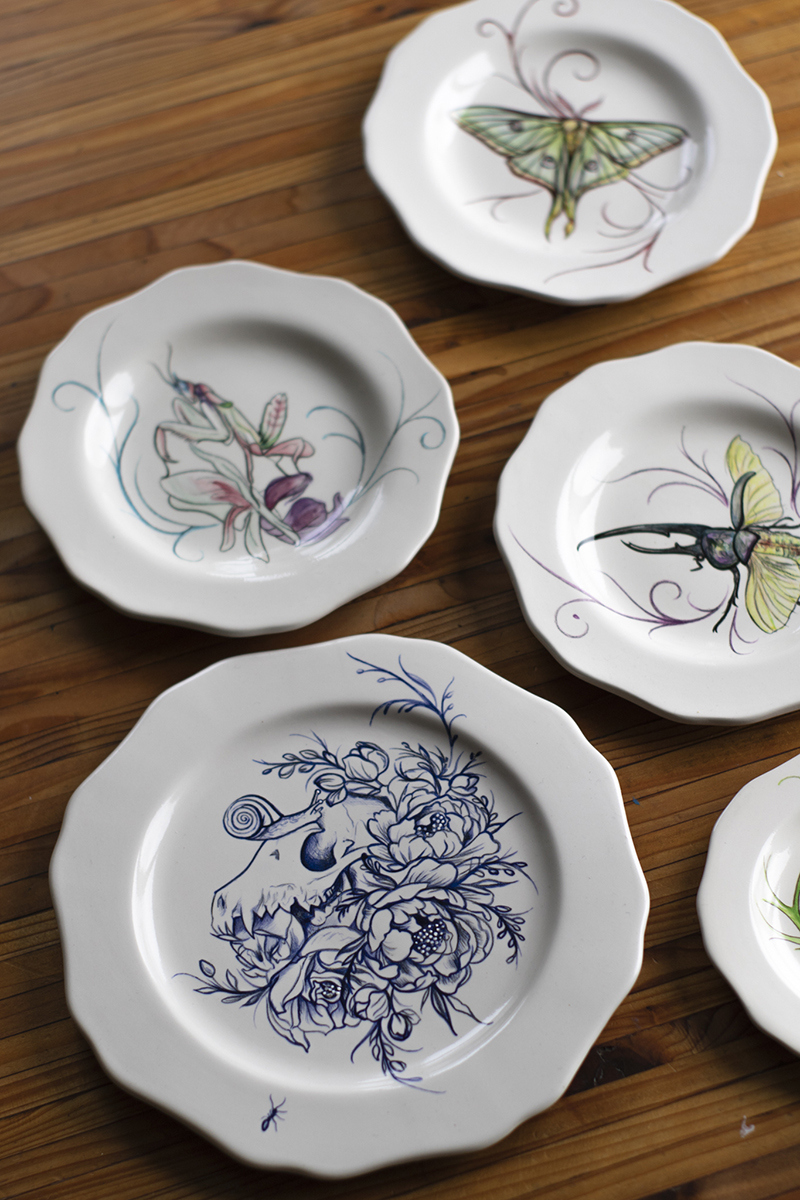 Only one set of these hand-painted plates is available! The collection consists of 5 ceramic plates, in a mix-and-match Victorian motif. They are ready to ship directly from my studio and would be sent out within a week.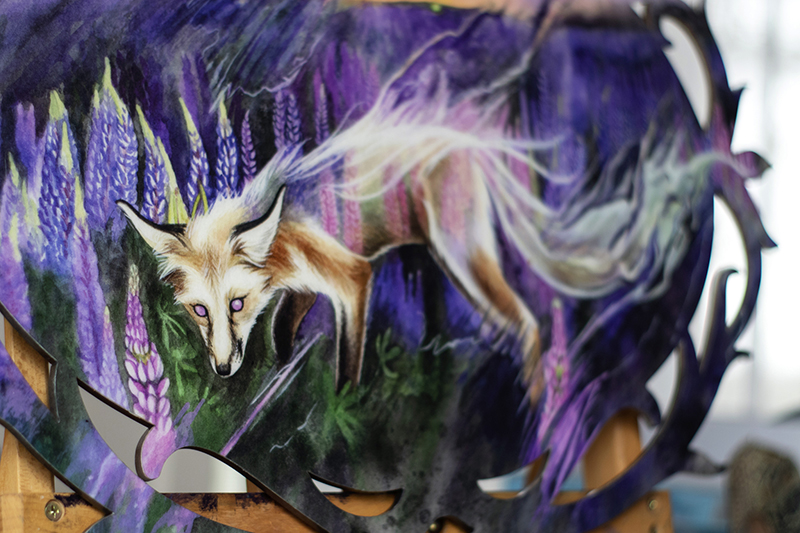 Many exciting things are on the near horizon! My solo show "Trip the Light Fantastic" opens in San Francisco next month, and then Roxanna and I are embarking on a long adventure in Europe. For advance previews through Modern Eden, please join their mailing list here. Until next time, may your days be filled with wonder ♥︎